Hire charter buses in Szczecin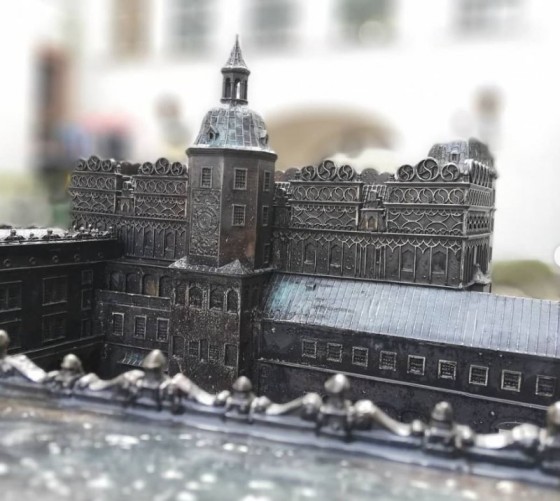 Are you planning a business trip or sightseeing vacation to Szczecin, Poland's seventh largest city, right next to the Baltic Sea and German border? The coach reservation company "Poland Bus" would be pleased to assist you during your stay in Szczecin by offering to you differently sized, beauftiful and safe buses with expert driver. Be it a simple transfer during your business stay, a return transfer from and to the airport or a multi day service in Szczecin: we will be more than happy to offer you the most reliable and modern coaches. We are capable of providing you with chauffeur-driven buses, minibuses and microbuses.
Available coach charter services in Szczecin
Just to give you an impression on the different charter services offered, through the bus rental company "Poland Bus", you can make a reservation for buses with driver for the following kinds of charter coach rides within, to and from Szczecin:
Simple or multiple transfers of any kind: "Poland Bus" can provide you with buses of different sizes according to the number of passengers. We can offer rental of minivans with 8 seats, microbuses and minibuses with 20 seats, and buses with 40, 50 or 60 seats. Our buses with driver can pick you up at any time of your choice in Szczecin and take you to any destination in Szczecin, in entire Poland and anywhere in Europe.
City sightseeing tours in Szczecin: our drivers can also take you by microbus, minibus or coach to the most important sightseeing attractions of the city. Make the most of your time in Szczecin and go and visit local museums and galleries. There are numerous museums for art and national heritage. If your time is limited, then transportation with privately hired coaches are an even better idea to save precious time.
Bus excursions from Szczecin: of course you can also use the hired bus to go on an excursion to one of the surrounding cities and areas. For instance, a good idea to start from Szczecin is to go to close-by Stralsund. However, also trips to Neubrandenburg, Berlin, Poznan - if you have any idea, just let us know. We will be happy to consult you and discuss possible travel itineraries starting from Szczecin.
Airport transfers from and to Szczecin: our coaches with driver are also at your hand to travel from the local airport to the city center and vice-versa. We can pick you up upon your arrival by bus, minibus or microbus and take you to any destination of your choice. Or we can pick you up wherever you want to take you to any other close airport.
Rent a bus in Szczecin
To place a quick and easy charter bus booking with our company, please write us to . The office staff of "Poland Bus" will get back to you with a quotation for your charter bus rides in Szczecin and surroundings and answer all your questions about bus and minibus hire in Szczecin.