About Poland Bus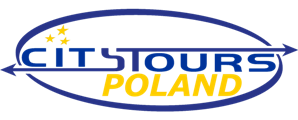 The bus rental agency "Poland Bus" is a service brought to you by City Tours Poland, a tour operator based in Kraków. City Tours Poland is part of the internationally operating City Tours corporation with head office in Vienna, Austria, and provides charter bus service in Warsaw, Kraków, Gdansk, Poznan, Wroclaw, Katowice and anywhere else in Poland. With us, you can rent buses and charter minibuses for transfers and sightseeing tours in Poland, and we can also assist you with the organization of tailor-made excursions and bus trips in Poland.
About City Tours Poland
The charter bus agency City Tours Poland is a subsidiary company of City Tours GmbH, operating unter the name of "City Tours Polska sp. z o.o." at the address ul. Miłkowskiego 3 lok. 501, 30-349 Kraków. The registration number at the register of companies "Sąd Rejonowy dla Krakowa-Śródmieścia, XI Wydział Gospodarczy KRS" is 0000392942, the VAT identification number (NIP) is 6762446631, the statistical number REGON is 121848506. The company has a stock capital of PLN 30.000,00, is legally represented by the executive director Alexander Ehrlich and can be reached at the phone number +48 757 13 43 12 and the email address . The bank details of City Tours Poland are: Deutsche Bank PBC, ul. Sarego 2, 31-047 Kraków, IBAN: PL10 1910 1048 2101 0400 1375 0002, BIC: DEUTPLPK. For further information about City Tours Poland please refer to the City Tours Polska website.
About the City Tours corporation
Outside of Poland, the City Tours corporation is also operating as a charter bus agency and tour operator in the following countries:
Germany: through its headquarters at the address Gravelottestraße 25, D-47053 Duisburg, City Tours Germany offers any kind of charter bus service anywhere in Germany and provides cultural and touristic services for individuals and groups travelling to Germany.
Austria: the headquarters of the City Tours corporation are located at the address Rosaliagasse 19/6, A-1120 Vienna. From here, City Tours Austria can help you arrange any kind of transfer or sightseeing tour by bus or minibus in Austria and to organize individual excursions and bus tours all across Austria and entire Europe.
Italy: the office of City Tours Italy is located at the address via Goethe 7, I-39012 Merano. In cooperation with bus companies from all Italy, the italian tour operator City Tours can provide charter buses and other tourism services for transfers and sightseeing tours anywhere in Italy.
If you are interested in further information about the City Tours' group of companies, please visit the website of City Tours Europe.